Image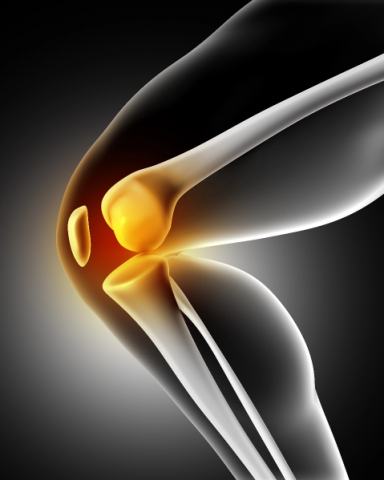 Image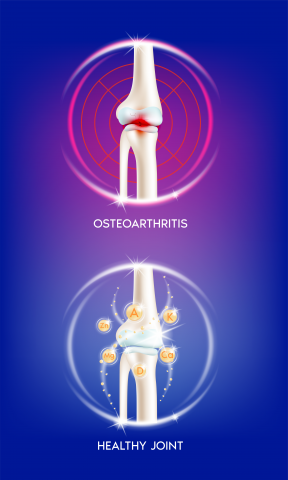 Image

Analgesics
Analgesics are the class of drugs that are used medically by patients to relieve pain without causing a loss of consciousness.
Image

Non-Steroidal Anti-Inflammatory Drugs (NSAIDs)
NSAIDs are the most-frequently used drugs to ease the pain, inflammation & stiffness that come with arthritis, bursitis & tendinitis.
Image

Opioid Analgesics
Opioids are substances that act on opioid receptors to produce morphine-like effects.
Image

Hyaluronan – Intra-Articular HA Therapy
It is thought to replace HA, restore the viscoelastic properties of the synovial fluid, and improve pain and function.
Image

Surgical procedures
Surgical treatments for knee OA include arthroscopy, cartilage repair, osteotomy, and knee arthroplasty.
Only symptomatic treatment exists & main objectives of physicians are to control pain adequately, improve function & reduce disability
Stempeucel® can reduce joint pain via anti-inflammatory effects, and possess chondrogenic differentiation potential In addition, Stempeucel® could provide signal to resident chondro-progenitors of the host to differentiate into chondroblasts and further into chondrocytes, to repair cartilage damage
Image
Image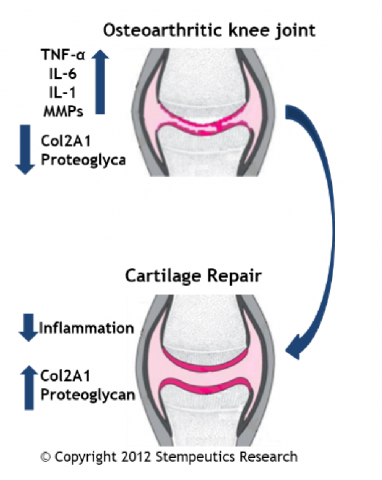 Randomized, double blind, Phase 3, multi-centric, Placebo controlled study assessing the efficacy & safety of IA administration of stempeucel®
To assess the change from baseline to one year in WOMAC (Western Ontario and McMaster Universities Osteoarthritis) Osteoarthritis Composite Index score as compared to the placebo arm
To assess the change from baseline to one year and two years follow-up as compared to the placebo arm in
WOMAC OA Pain Index/ Stiffness Index / Physical function Index
Patient's Assessment of Osteoarthritis Pain by VAS
MRI imaging (done at baseline, 6, 12 & 24 months) to evaluate:
Assess the cartilage quality by T2 mapping
Assess the cartilage morphology
Assess the cartilage volume
Assessment of AE(s) + ECG parameters/vital signs
Assessment of biomarkers: CTX – II (urine)
Assessment of antibodies: Anti HLA antibody
Product Development Status
Current status of Clinical Trials: All clinical trials are approved by DCGI in India